The progressive, pragmatic, and liberal views of this webmaster may or may not be reflected in any political ads that show above. Please read carefully.
Prophetstown State Park
Back around Labor Day weekend in 2007 or 2008 our good friend Mark called to invite Ben and me to accompany him and his love on an outing to Indiana's newest state park Prophetstown which is located on the beautiful Indiana prairies near the historic Tippecanoe Battlefield (where followers of Tecumseh and his brother The Prophet battled William Henry Harrison's troops November 7, 1811). This particular weekend the park was featuring a 1920's style County Fair. But more importantly, Mark was planning to propose to Marilyn on the porch of the beautifully replicated 1920's farmhouse/museum, and he wanted Ben and me along as witnesses. So it sounds like he already knew his love's answer would be. ;) The photos below are a record of the day, the park - which is well worth the visit, and the good time that was had by the mingling crowd at a historic 1920's County Fair.
These photos were taken with an older HP digital 8 megapixel camera. After I finished working with them in post-processing, they now appear more as paintings or drawings when viewed at larger sizes (which I like to make available to give folks an opportunity to appreciate more of the smaller details, albeit in less photographic form). For more of an idea of how to turn casual photos into "photo art" see my blog articles at http://www.secondlooks.blogspot.com.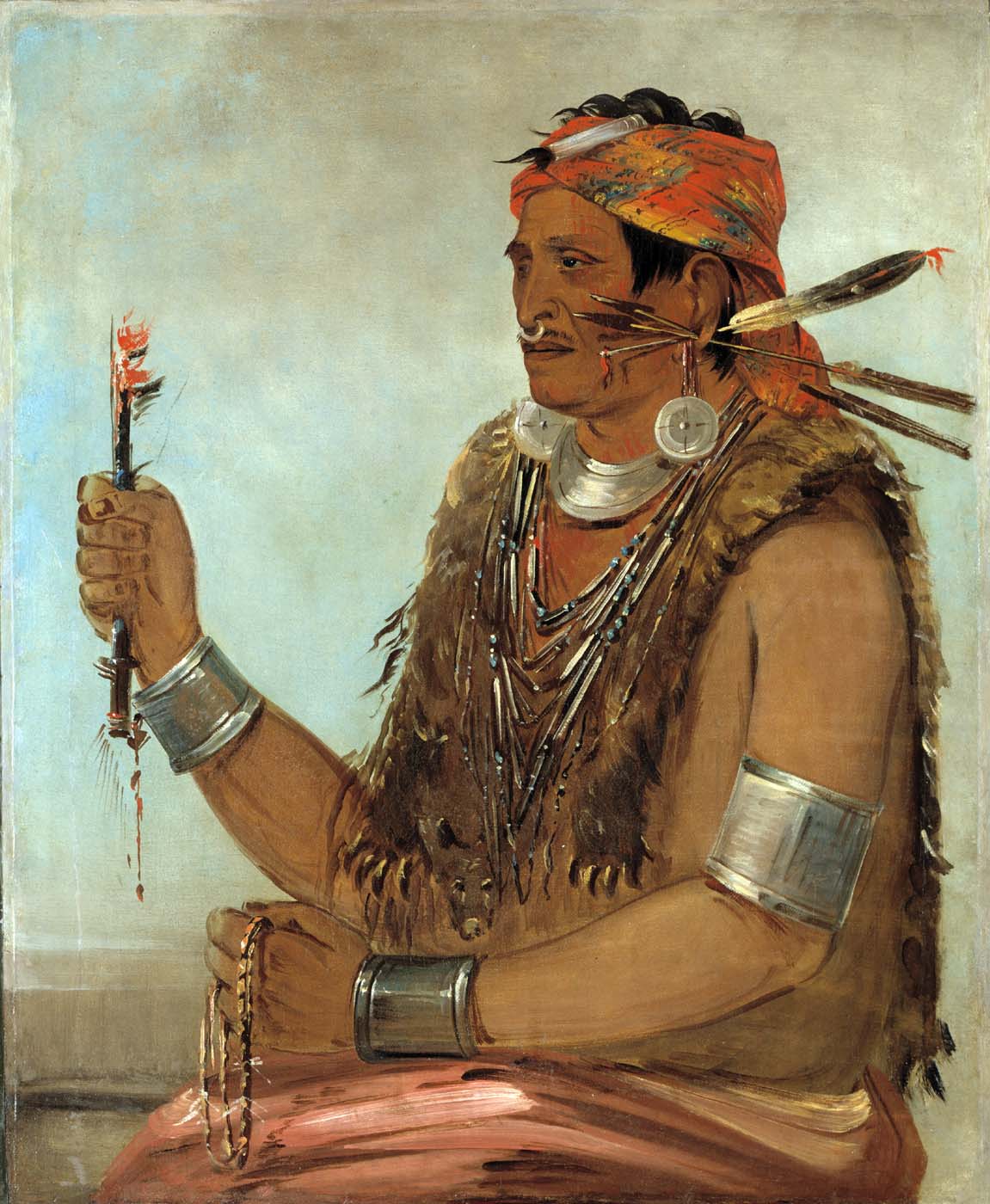 Photo of George Catlin's Painting of the Prophet
(courtesy of Smithsonian Institute)
Click on any image below to begin your gallery walk.